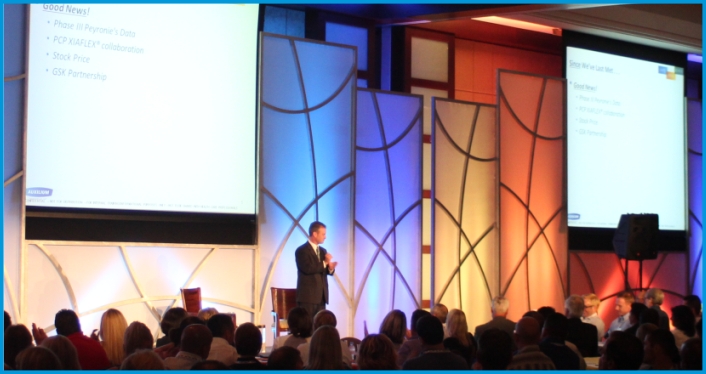 Luners has a team of audio visual professionals with experience in Meetings, Seminars, Medical Symposiums, Trade Shows, Concerts, Festivals, Private Parties, Weddings, Galas, Event Lighting, Sound System Rentals, Stage Rentals, and Projector Rental. Contact us to discuss your event needs.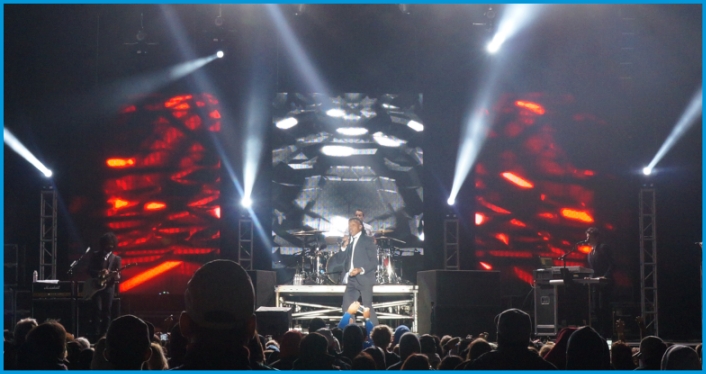 Event Lighting, Sound System Rentals
The foundation of our company was built upon live music and concert staging services. Luners' team of audio visual professionals has decades of creativity and experience to provide you with the very best in sound system rentals, event lighting, stage rentals, video, and power services.
The SoCal Digital Symposium (SDS) recently launched it's first event. As our first technology event of this scope, it was important to impress and differentiate our event to our audience and guests. The audio visual team at Luners worked diligently…
You guys were amazing- and we appreciate how hard you worked that event!! We were so impressed and can't wait to work with you again. Thank you again for being so on top of everything, so flexible and so professional. We are BIG fans…
Thank you again. Luners was fantastic to work with. The video made the event and everyone loved it! I really can't thank you enough for your help and being so nice. Your Technician was so great and so professional. He probably has a minor…
35 years of audio visual, event lighting, sound system rentals, and stage rentals.

Extensive inventory of audio visual and projector rental items.

Experience staff of audio visual professionals eager to help you succeed.

Our pricing is extremely competitive with no surprise charges EVER.

Detailed planning and design process helping you focus on your responsibilities.
A Few Of Our Clients And Affiliations
Your One Stop Audio Visual source for Projector Rental, Event Lighting, Stage Rentals, and Sound System Rentals
Looking for a projector rental for your party, meeting, conference, wedding, or special event? You have come to the right place! Luners stocks many projector rental options from entry level 3000 lumen desktop projectors to large venue 12,000+ lumen projectors with interchangeable lenses and rigging hardware. Our audio visual rental pricing is very competitive so give us a call and tell us more about your projector rental needs. We also carry a wide variety of projection screens in many sizes, video cabling to match your outputs and resolution requirements, video switchers to manage multiple inputs, and distribution kits to help you get your signal to multiple display destinations.
From the boardroom to the concert venue, Luners stocks a large audio visual inventory of professional sound equipment. Our clients consist of DJs, restaurants, hotels, country clubs, concert halls, event planners, and those throwing private parties just to name a few. Our sound system rentals inventory consists of powered speakers, passive speakers, sub-woofers, amplifiers, line-array cabinets, wired and wireless microphones, analog and digital audio mixers, audio processors, DJ CDJ turntables, DJ mixers, and much more! We are thrilled to discuss your sound system rental needs so give us a call and see how our rental team can assist you with the right selections and competitive prices.
Nothing transforms your audio visual experience like event lighting. Luners carries a complete inventory of traditional, LED, bistro string lights, effect lights, laser lights, gobo projections, and Moving lights. If your event needs some simple up lighting, or an advanced event lighting show, we have solutions that will meet your event lighting needs. Need some help deciding on the right event lighting equipment to rent? Give us a call or stop in and we can show you some choices.
Luners stocks one of the largest and highest quality staging inventories around. We can design, deliver, and install stages for affordable prices to your event or party location. Our stage rentals are high quality 4'x8′ decks with extremely rigid support structures, stairs systems, railings, and drapery for the finished look. Stage heights from 12″ to 7′ to meet many configurations and elevation slopes. We take strict measures of maintaining the safety, quality, cleanliness and look of of rental stages so that our customers end up with a high quality staging product every time. Let us know more about your event, stage rentals needs, or other audio visual requirements.
Our robust rigging equipment rental inventory consists of many different sizes of truss, motors, lifts, clamps, spans, pulleys, carabiners, ropes, and harnesses. From venue rigging point solutions to full ground support rigging systems, Luners can help you choose the right rental equipment to get the job done with maximum safety, efficiency, and polish. We are continually adding and upgrading our rigging equipment offerings so if there is a particular item you are looking for, give us a call and we can find the right solution.
Looking for electrical and power equipment? Luners stocks a variety of power generators, power feeder cabling, power distribution, electrical adapters, and electrical cabling. We also offer temporary power services for outdoor events, festivals, live music events, and any other event power service needs. Give our team a call and we can discuss the details of your power needs and help offer some solutions to get the job done safely and correctly.
A Premier Audio Visual Event Production Experience
Event Design
Luners can help conceptualize an audio visual design that delivers your message and captivates your audience.
See Your Event Now
From Diagram and plots to 3D renderings, our designers can build custom options for you to choose from. People are visual, we get it. See what you event will look like well before the show day!
Detail Planning
Our Project Managers are committed to the planning process and every detail that goes into your audio visual production.
On-Site Project Management
Plans are only as good as the team of committed Project Managers and Technical Specialists that execute as promise. The Luners team delivers without compromise from A to Z.
Technical Rock Stars
We believe in staffing a highly technical group of audio visual professionals that care first and foremost about the outcome of your event.
Flexible Professionals
Events have changes and special requests that happen while our team is at your event site. Our staff understands this well and has committed to remaining 100% responsive.
Budget Protection
We sincerely care about your audio visual budget and make every effort to offer solutions that meet your financial goals.
Delivering Value
We want to give you the best price, yes! Equally we are here to give you an audio visual experience that far surpasses that of our competition. With Luners you simply get more for less!